Read the slogan! He was celebrating his birthday!!!
A retired New York City police officer says he got punched in the face at a Tennessee bar, all because he was wearing a birthday hat and shirt with Trump-like slogans.
Daniel Sprague of Staten Island said he and his wife were celebrating his 50th birthday in Nashville and he was wearing a hat that said "Make Fifty Great Again" and a shirt that said "Making America Great since 1970."
But suddenly, he told Nashville's WSMV-TV, a woman approached him and took a swing, striking him in the face before fleeing.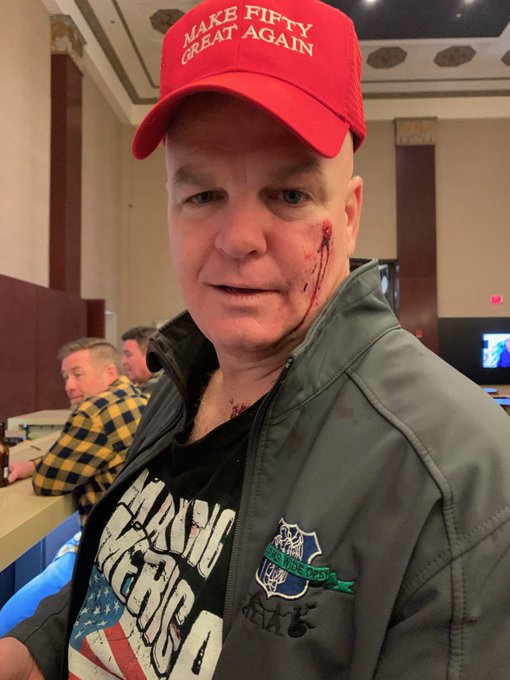 Continue reading

"Another Person Attacked by Deranged Liberal"